Welcome to my online booking form
You are about to ask a project or book a flash with me
Let yourself be guided through the steps,
See ya,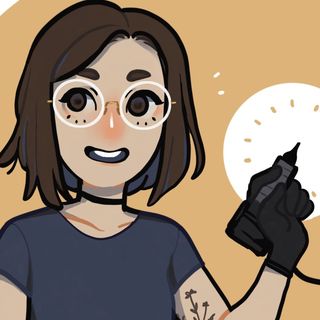 Namé
Please read and accept the terms :
Bonjour, je met en général entre 5 et 7 jours à répondre aux demandes de projets. Veuillez ne pas sélectionner de dates avec des délais trop courts sinon vos rdv ne serons pas valides. Merci.
Et je rappelle que le shop est toujours fermé le lundi.

Je ne tatoue pas les mineur•e•s.
Switch language
fr